How to Prevent Running Injuries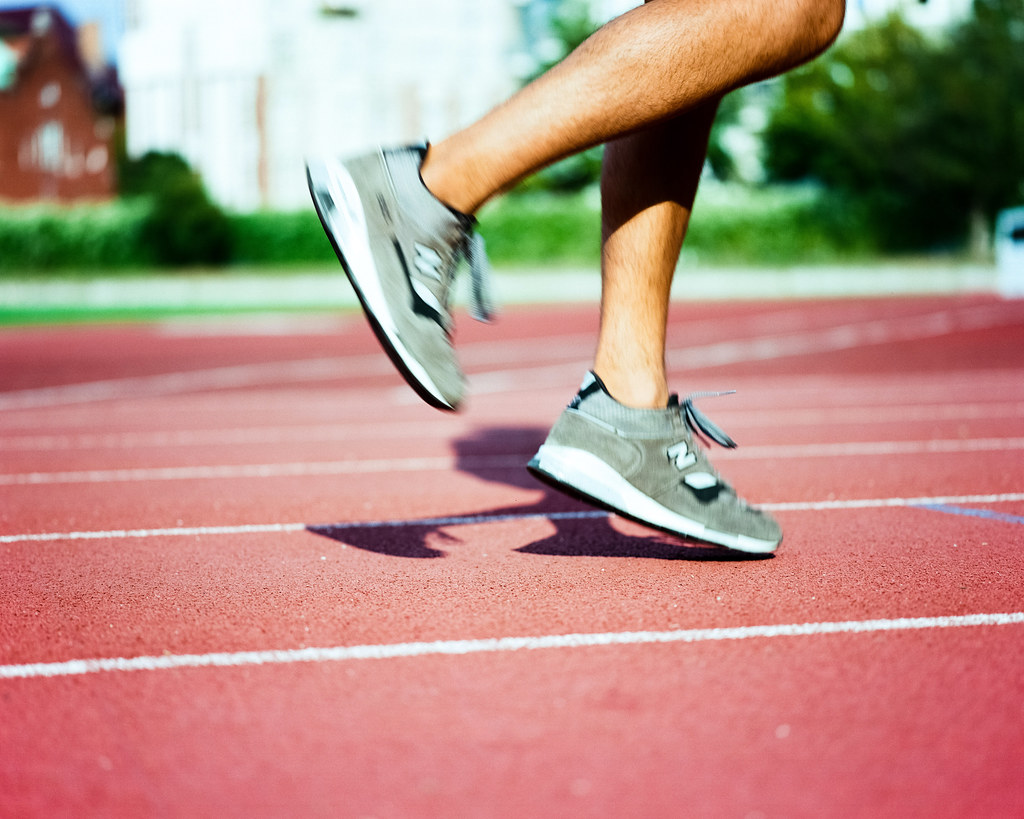 Overtraining and overusing the feet are the main causes of common running injuries. A number of these common injuries are caused by overrunning.
Injuries Caused by Over-Running
Runner's Knee
Runner's knee is a condition that is characterized by the back of the kneecap beginning to wear away and cause pain in the knee.
Causes: This frequently occurs due to either a decrease in strength in the quadriceps muscles or ill-fitting shoes that are lacking in proper support for the inside of the forefoot.
Treatment: Strengthening exercises focusing on the quad muscle and sports orthotics are the usual treatments for those suffering from runner's knee.
Prevention: Prevention of the condition lies in a focus on hip strengthening and quad-strengthening to keep the kneecap aligned. To help learn the best exercise to heal runner's knee, one can also undergo physical therapy.
Iliotibial (IT) Band Syndrome
One common injury, called iliotibial band syndrome, is often caused by overtraining. This condition occurs when the iliotibial band gets irritated, creating pain and discomfort in the outside knee area.
Plantar Fasciitis
Plantar fasciitis, another common running injury, also occurs as a result of inflammation and irritation. Plantar fasciitis is an inflammation and irritation of the bone in the foot. A large amount of pain is often experienced due to plantar fasciitis.
Causes: The condition can be caused by a high arch, improper footwear, tight muscles, or flat feet.
Prevention: It can best be avoided by stretching and wearing appropriate footwear that supports the foot.
Stress Fractures
Another common injury for runners is stress fractures. Stress fractures most often occur in several locations in runners, including the inner bone of the leg, the thighbone, the bone at the base of the spine and the bones of the toes.
Causes: These injuries occur due to running style, overtraining, or a lack of calcium.
Prevention: Stress fractures are best prevented by wearing proper footwear and by running on flat and hard surfaces; this will absorb some of the shock created during running.
Other Running Injuries
Aside from overtraining, other causes of common running injuries include ill-fitting footwear, a lack of flexibility and strength, and irregular biomechanics. The best way to avoid running injuries is to prevent them from even occurring. Both iliotibial band syndrome and stress fractures are preventable. The first step that should be taken to prevent running injuries is to only wear footwear that fits properly and that is appropriate for whatever activity you are doing.
Running shoes are the only protective gear available to runners that can safeguard them from sustaining injuries. Choosing the right pair of shoes is therefore extremely important. While running shoes are an important factor, it is also important to consider other facets of your running routine such as training schedules, flexibility, and strengthening. These elements should be considered and altered according to your running needs to best maximize your run and minimize the possibility of injury. Careful stretching before and after a run should also be considered to help prevent running injuries. Stretching muscles enables greater flexibility and a lesser chance of sustaining injury.